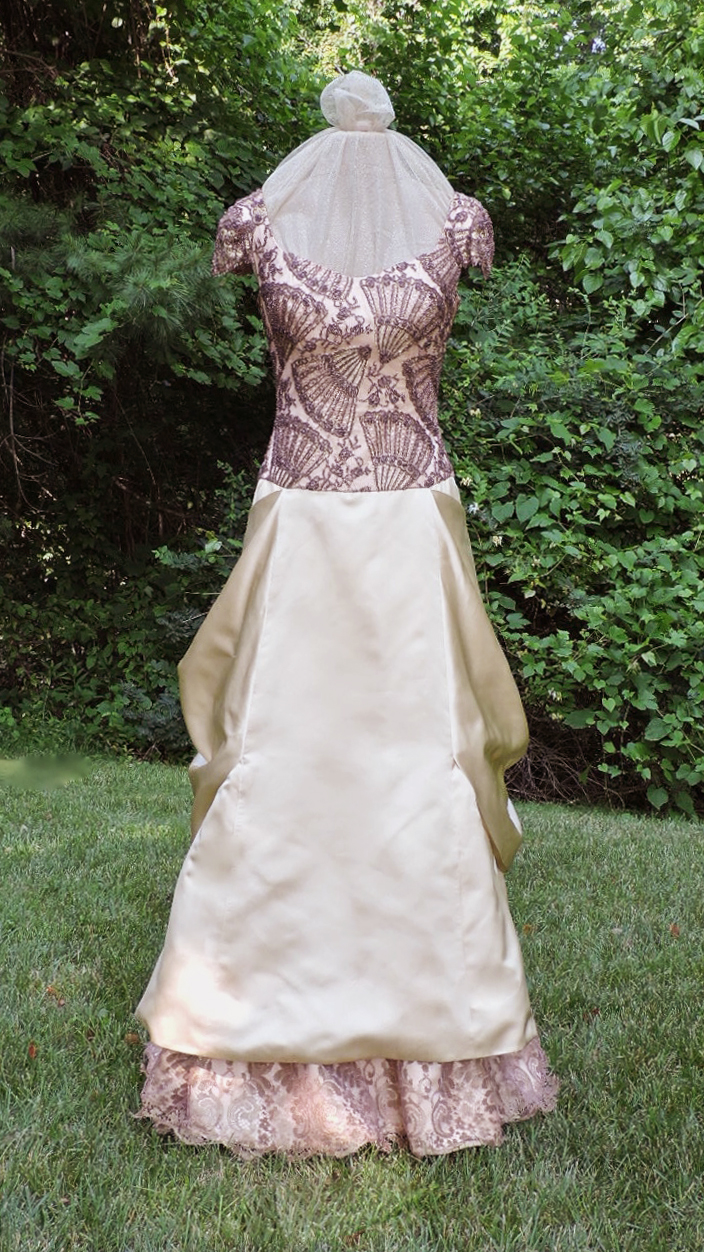 Making a wedding gown is a wonderful journey. In my fitting and design process, comfort is as important as the look of the dress. Every wedding gown has a mood, which reflects the bride's beauty and spirit.
The same goes for wedding garments for those special people who support the couple. They also want to feel their best and like "themselves" on such a special occasion.
See photos of the process of creating a wedding gown below.
Process: Draping a Wedding Gown
To achieve the desired results, many wedding gowns require a great deal of hand work. I love immersing myself into this process, because I know that it allows me to achieve the results that I want. Like all the clothes I make, I want my garments to look effortless when they're being worn, regardless of how much effort went into the fit, design, and construction.